Okay so let me start by saying I feel somewhat of a fraud. I have never completed reading the Silmarillion and have only got through the story via audiobook. And while I think that is a perfectly valid way of getting to know a story it helps if you retain the knowledge. The reason I want to read it again is getting into Corey's early seminars really gave me a sure footing to understand the work better. I always feel that Shakespeare is better enjoyed if you have a framework for the start. I'm going back through it now but there are countless people here who know the work inside and out. So as I'm writing these Race, Beast and Creature design pages I am basically thinking about what handful of characters I can remember so will need lots of help to flesh out a 'casting' list.
That said, let's get going. This thread is to 'cast' the beasts in the story. That is to say animals that appear which are, by and large, recognisable as animals we have today. While they may be magical in some aspect they would also be not immensely fantastical creatures (like dragons or orcs for example).
To start with I want to look at some animals that pop up from the get go. In the discussion of Manwe the team already touched on what his eagles should look like. Personally I think a harpy eagle is a really good basis. While giving Manwe feathers in his hair or a feathered crown of some kind is an idea that has been kicked around I see that as really hard to pull off without it being hokey. Not impossible but hard. With a harpy eagle we have a starting point. What if his eagles mirrrored him in their headress. This is an eagle that already has a crown folks.
Imagine this guy but in pure white. Or even with gyrfalcon like marking.
Now picture one of those birds just stood next to Manwe's thrown like a hound might have sat beside a throne in a medieval setting. Cool, no?
And one more for today. As for Orome's steed Nahar, I feel it needs to be not quite what you imagine. Not necessarily a big, military charger but something rougher and more wild. We could go for a wild stallion (mustang esque) but how about something more akin to a great big shire horse? Thoughts?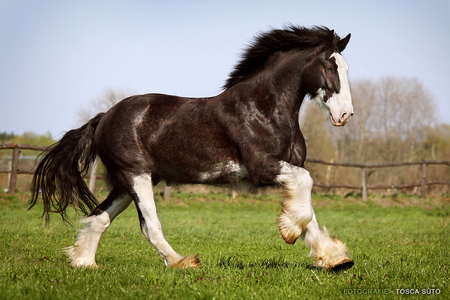 I really just wanted to kick things off and open up discussion around casting things being simply actors today. Let's see where this goes...