Like Boldog, Gorgol is a character from the Lay of Leithian, the source material for Beren and Luthien. And like Boldog, Gorgol is a role that would require some amount of makeup/prosthetics. He is an Orc-Captain and subordinate of Sauron who is charged with taking out the band of outlaws in Dorthonion led by Barahir, and takes the Ring of Barahir. Beren kills him along with his band of Orcs, starting a series of events that lead to Beren abandoning Dorthonion for Doriath... and history.
Unlike Boldog, Gorgol doesn't have to be big (most Orcs are small), but still threatening. Even if we don't name him onscreen, it would serve well to give him a name as to not confuse him with other Orcs.
Ray Park has spent much of his career under makeup (and in one case without a head), and performed well in fights.
Ray Park
Ray Park, Actor: Star Wars: Episode I - The Phantom Menace. Ray Park was born in Glasgow, Scotland, UK. He moved with his parents, younger brother and sister to London, UK, at the age of seven. Ray always wanted to be in the movies, and be like their heroes. He also began to nurture a love for...
www.imdb.com
Height: 5'10"
Roles: Darth Maul in Star Wars Episode I: The Phantom Menace, the Headless Horseman in Sleepy Hollow (1999), Toad in X-Men, Snake Eyes in the G.I. Joe live-action films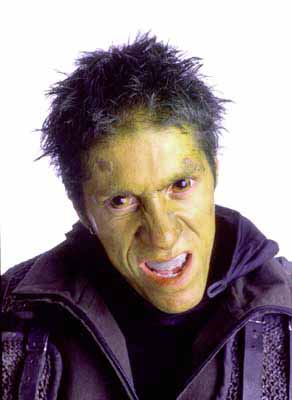 Gorgol's not going to be nearly as acrobatic as Maul, but it shows what he can do.
Last edited: