Administrator
Staff member
Now that we have actual scripts, the question of what style of language our characters use takes on more relevance. We've moved this from a hypothetical question to a practical concern.
A modern audience has some familiarity with more historic forms of English, but often in a humorous context, like so:
Tony Stark teases Thor's get-up as being 'Shakespeare in the Park' and then delivers this line. And while Thor's diction is mildly formal and archaic in comparison to Iron Man's, he does
not
actually talk like that. Rather, he talks like this: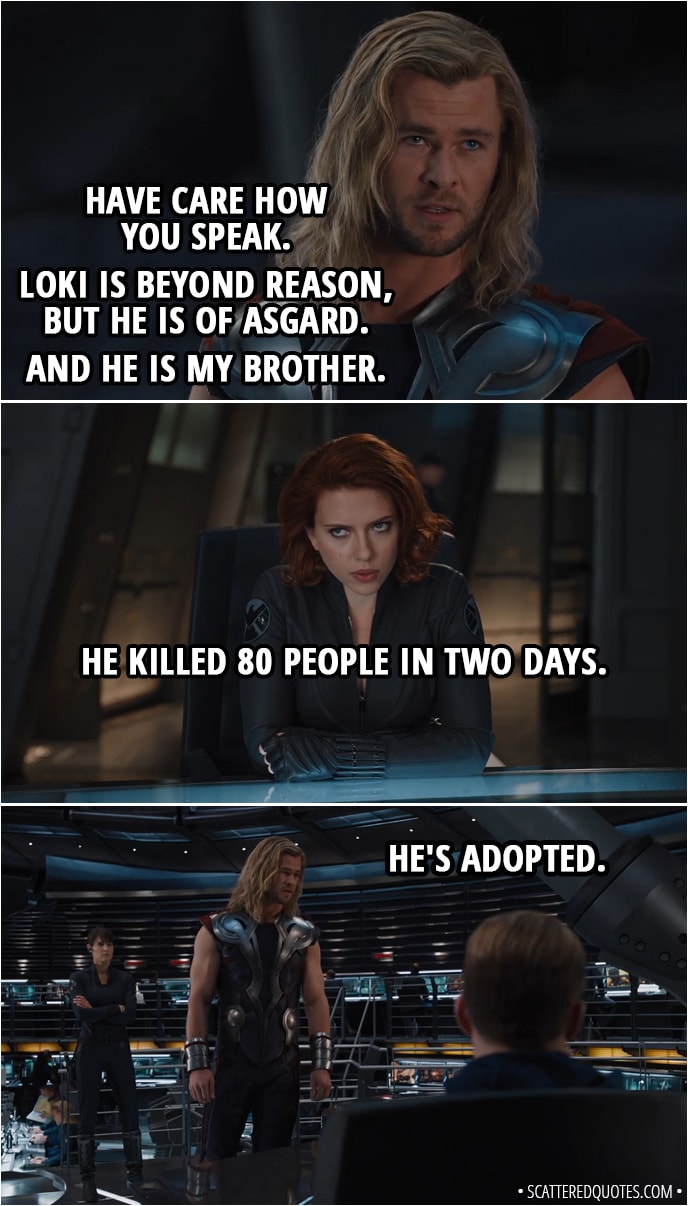 Not all of our characters will use the same turns of phrase or mode of language - the hobbits will sound very different from the High Elves, or at least they should! The Shire is set in Diamond Jubilee English countryside, and thus has a bit more Victorian feel. The dwarves Bilbo interacts with come out of Norse myth. It's clearly a different culture. 'I am Aragorn, son of Arathorn; and if by my life or death I can save you, I will," is not a modern greeting...and thus we shouldn't put modern turns of phrase in his mouth, either.
It is much easier to identify something that doesn't work rather than to articulate what you do think they would say, unfortunately. So, in Peter Jackson's LotR films, a few lines that stand out to me as jarringly modern and thus completely out of place in the mouths of the characters who say them are:
Aragorn: Let's hunt some orc. (FotR)
Gimli: Because he's got my axe embedded in his nervous system! (TTT)
In the first case, it's the phrasing. It sounds way too much like it was written for a film coming out in the year 2001, if you know what I mean. It's not actually too far off from something that Aragorn would actually say, so it's so close to being acceptable, and yet...I find it very jarring. Perhaps "Let us hunt these orcs!" would have worked for me. In the second case, I really don't expect 'nervous system'. 'Brain' or 'head' would have been fine. Not that someone with an axe in the brain would twitch like that, but that's neither here nor there, and it's best that entire scene was cut.
Any other examples that pulled you out of those films with a 'come
on
, they don't talk like that!'?
I think that our standard should be the quotations of dialogue in the published
Silmarillion
. So, if we're going to have those conversations appear nearly verbatim, then we have to make the rest of the dialogue fit around that so it blends in seamlessly. Easier said than done! You can put a lot of nuance into a character's diction, really differentiating them based on culture, personality, age, sense of humor, etc.
Last edited: