Administrator
Staff member
Mythmoot IX: Remaking Myth - June 23-26, 2022

Join us from June 23-26, 2022 for Mythmoot IX: Remaking Myth!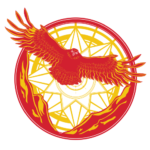 signumuniversity.org
As you may be aware, there has been a venue change for Mythmoot this year. The NCC is unavailable, as they are currently housing refugee children.
The new venue is the Dulles Airport Marriott:
https://www.marriott.com/en-us/hotels/iadap-washington-dulles-airport-marriott/overview/
While there were King rooms available at the negotiated conference rate (~ $300/ 3 nights), it would be just as affordable to split a room with two double beds at the regular price between two different guests (~ $280 / person / 3 nights). And if these are now sold out, there are also other nearby hotels available, if one would be able to 'commute' back and forth to the Marriott. For those flying in, finding someone else who is staying at another hotel might be useful for carpooling; presumably Lyft/Uber is an option as well.
So, if anyone is interested in finding a roommate or carpool, here is the place to do so!
For roommate requests, post any pertinent information (whether you snore, if you are an early bird/ night owl, etc) that you think it relevant to know before sharing a hotel room with someone for a conference. Also mention whether you have a reservation and are looking for a roommate, or do not have a reservation, and are looking for a room to stay in.
For carpool requests, mention which hotel you are staying in.
Looking forward to seeing people next month!
Last edited: