Administrator
Staff member
Season 4 Post Season Session on Sets and Locations was on January 2, 2020. It can be looked up as Session 4-31 on Twitch, YouTube or the podcast (eventually).
https://www.twitch.tv/videos/530145444
Rhiannon's notes on the session are available here:
https://forums.signumuniversity.org/index.php?threads/session-4-31-sets-and-locations.3647/#post-31301
This thread is being provided so that people can easily look back to see what choices were made, and to inform any future artwork associated with the project.
Note: If no comment was made on an image, then I am not including it as part of a decision. If an image was vetoed, it won't be included without explanation. Not every image on every thread was included in the Powerpoint, so there are plenty of suggested images that were neither approved nor disapproved by the Hosts.
Decisions that were made are as follows...
Mithrim
Wood used for walls/defensive use; tents for living. Make sure that nothing looks rough/slipshod/cobbled together - everything should be high quality craftsmanship. Tents should be colorful, and can even be decorated with paint or embroidery.
Fëanorean camp has more 'stuff' and organized in a militant way. Set up not unlike a Roman camp, and with furniture included. They brought stuff with them in the ships.
When this camp is broken down and the Fëanoreans move west, Amras gets the discarded tents for his nomadic encampment in East Beleriand (Estolad and nearby areas).
Fingolfinian camp is more refugee and less militant - limited supplies, organized in a more meandering or haphazard fashion. Only what they carried across the Helcaraxë and what they make once they arrive. (Finrod somehow has the most treasure?)
Main camp:
Watchtower/outpost:
Dorthonion
The land of pines will be the Altai Mountains - fully wooded steep slopes with large white-topped mountains to the south. Some highland mesas would be appreciated as well.
We are looking for ornate woodwork with attention to decorations and flourish. The Noldor of Dorthonion are building with the very plentiful pine trees because they are available.
Wooden architecture (Taltsy):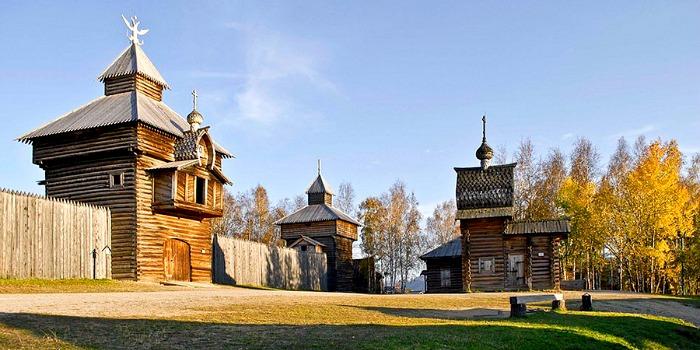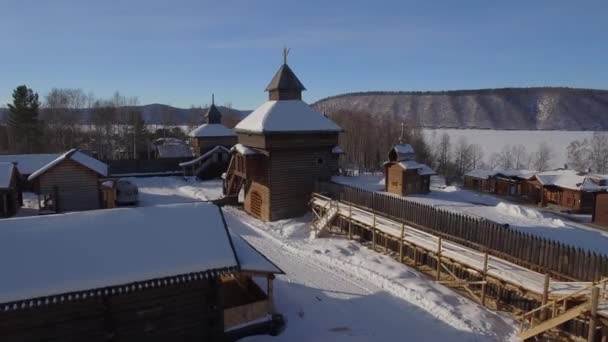 Himring
Maedhros' fortress should be cold, and command all the land around. There should be layers of defensive walls. It should be an unassailable castle on a crag. The land around Himring should be more tundra than forests.
Flattop Mountain, Alaska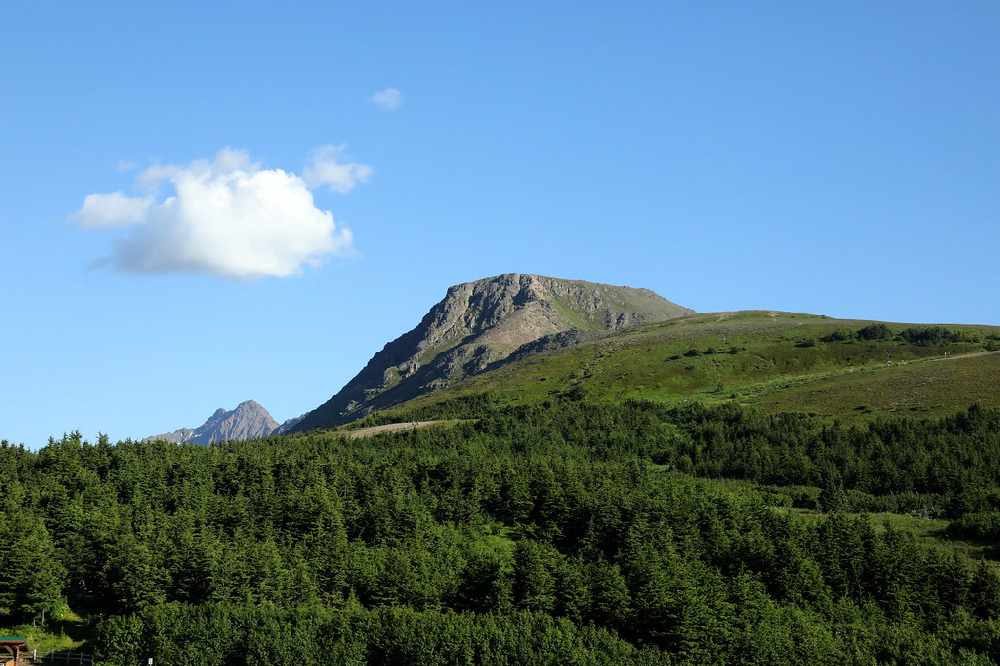 Keep Helevorn
Caranthir will be exacting a toll on the dwarf road, and his fortress is between Mount Rerir and Lake Helevorn.
Artwork by Kathrin
Last edited: