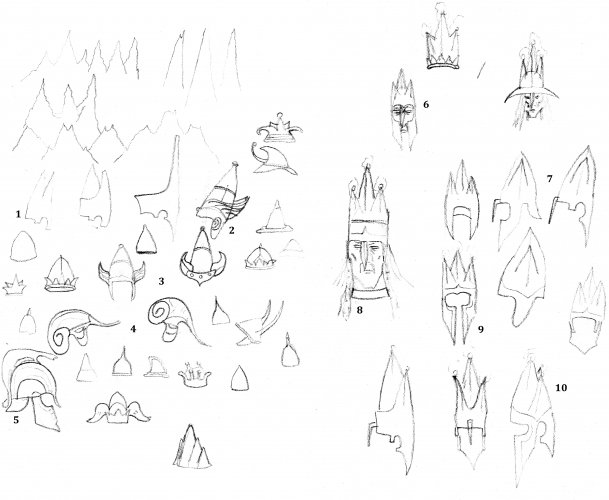 A few Sketches / rough Ideas for Morgoth´s Crown/Helmet...
The Execs wanted the three Thorns of his crown on which the Silms are attacked to resemble the three Peaks of Thangorodrim, so I took some sketches from Tolkien´s works which depicted Helmets and crowns and Thangorodrim and played around with it...
In the Ende I preferred to go into a vaguely egyptian direction, but added cheek guards like from acorianthian helmet. It´s kind of tough to draw a high helmet that doesn#t look stupid and oversized..they might look like a fool´s cap.
Edit:
when I drew these i had forgotten that Bre had done some pics of Melkor... I´ll try to incorporate more from her design soon.